GEEZERBOD - wtf? Check out www.geezerbod.it
Geezerbod
Stylista

KHAKI CAMO – 'Camouflage and khaki are a force again…combat trousers are very much back in style. You can tell this because they are being worn by Kaia Gerber, Cindy Crawford's 16-year daughter' (Hattie Crisell, The Times)
Hattie Crisell Instagram
Stylista

KING OF CLING - Maison Alaïa store open in London's New Bond Street 5 months after death of maestro Azzedine Alaïa : check out 20 year retrospective (in 2010) of his work on YouTube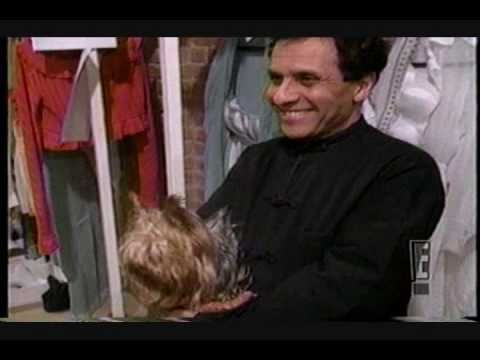 Azzedine Alaïa YouTube
MAISON ALAIA - everyone was at the opening of new Maison Alaïa store in London : Jonathan Newhouse, Edward Enninful, Naomi, Manolo (just to the right), gemma_chocoholic msg '😍 Mr. Alaïa would have been so proud! He had a life long relationship with Naomi 😍😢🙌🏼'
ALAIA Instagram
WE'RE NOT WORTHY! - worship black leather Alaia S/S 2018 bag at 139 New Bond Street : jewels_insights_paris msg 'Fabulous ♥️❤️♥️'
ALAIA Instagram
RIHANNACHELLA – Rihanna at Coachella 2018 'Wearing A Mask And Slaying'. Ri fans commenting on weight issues : MadelyneNicole msg 'she looks so natural, and I'm glad she wearing her weight proudly. As you get older weight tends to stick on more and that's ok. I understand and she's still beautiful'
Opus Magnum YouTube
CHELLA 18 - Rihanna ignores 'top + shorts' max exposure dress code at Coachella 2018 and opts for complete cover-up...
Rihanna Instagram
...followed by quick change into nipple-friendly outfit : jerbeargrizzly msg 'When your mom says dont play with the curtains, those are new....'
Rihannagram
...finally, a conventional Chella look from the Bad Girl : msg 'came thru drippin'. Stylista can save you the trouble of looking up 'drippn' in Urban Dictionary, it means awesome / cool / rad / raw etc. My pleasure.
Rihannagram
BATS OUT - Sinitta at 'Bat Out Of Hell' London premiere but what exactly was she wearing?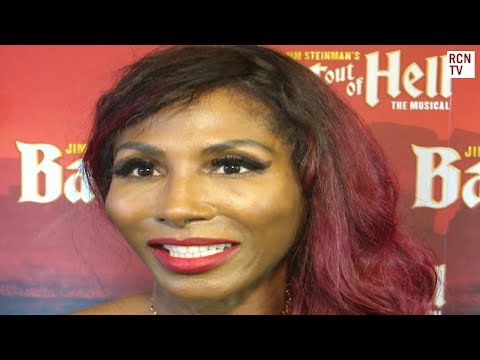 Red Carpet News TV
DENIM - thnx to Metro newspaper for clearing up the mystery : Sinitta paired denim with a handkerchief top...in chainmail
Metro UK
DIVA CHOICE - Isis by Sinitta for Diva Choice is, appaz, a 'bodychain' top : fyi in ancient times Isis was a major goddess and continues to appear in Western culture often 'as a personification of nature or the feminine aspect of divinity' (thnx Wikipedia)
Diva Choice
DOMINATRIX CHOICE - Isis by Sinitta for Diva Choice lightweight chainmail body jewellery is 'Effortlessly fierce and unique, sexy and fresh', £46
Isis by Sinitta